Red Room and Other Places (1992)
Starring:
Abigail Clayton, Candida Royalle, Tara Smith, Stacey Donovan
Categories:
Classic
Date Added:
1992
(718 Mb)
This is the tape that could bring about a whole new Cecil Howard renaissance. Not only is it hot sexually, but there are enough non-sex clips from his films (and a teeny bit of video) to make the entire tape a pleasure to watch 26 and have you panting to see the film the clip came from. Look for some excellent acting from Colleen Brennan, Nina Hartley, Sharon Mitchell, Vanessa Del Rio, Rikki Hart, Jody Maxwell and several others. See Jerry Butler as an evangelist! See Lysa Thatcher levitates in the nude! See how interesting porn used to look! Retailers that have let their Cecil Howard section deplete had better stock up again: anyone seeing this compilation will likely want to see the features it came from. Softcore box.
Scene 1. Morgane, Valerie Martin's, John Oury
Scene 2. Marita Ekberg, Tigr, Frank Serrone, Jose Duval
Scene 3. Jody Maxwell, Jack Teague
Scene 4. Lysa Thatcher
Scene 5. Merle Michaels, Sharon Mitchell
Scene 6. Merle Michaels, Sharon Mitchell, Ron Jeremy
Scene 7. Christie Ford, Marc Valentine
Scene 8. Robin Sane, Carter Stevens
Scene 9. Abigail Clayton, Candida Royalle, Tara Smith, Eric Edwards
Scene 10. Sharon Kane, Tina Marie, George Payne, Michael Bruce
Scene 11. Tasha Voux, Ron Jeremy
Scene 12. Nina Hartley, Paul Thomas
Scene 13. Stacey Donovan, Tom Byron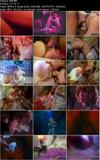 Depfile
http://adlink.wf/UiPZWrxdC/R1069.avi
Rapidgator
http://rg.to/file/6edf8c8cdddbd9a94ec1c052526e7f24/R1069.avi.html